Before today, I had no idea who Lisa Vanderpump was or gave any care about Beverly Hills housewives.
But then, someone shared the fact that Lisa Vanderpump was selling her 'little' home for $29 million on the Beverly Hills real estate market.  A google search and click later, we see this monster: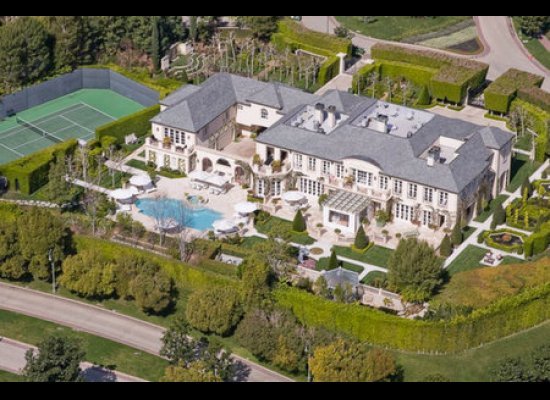 How on Earth are people living like this?
When I was younger chap, I'd visit a great site like Torrentspy.com and 'test' games like The Sims.  If you put in the right money cheat, you could get infinite Simoleans and if you really new your stuff, you could set-up a trainer to automate the process.  You'd then enter a cheat code to build outside the borders, and you could build a place like this in imaginary land.
All would be well until a tragic clown showed up and mourned as you set your sims in a doorless room with fireworks.
That must be what God feels like doing to us when he sees such greed.  People dare argue against Obama saying the rich can afford more, when they are buying 4 or 5 places like this?  I'm just as Reagan as the next guy, but someone who makes a living bragging about her wealth in tv is just frustrating.
So happy moving, Lisa Vanderpump.  We'll forgo playing childish games with your name and just be jealous of your home.
The tennis court is bigger than most of our ratty homes.  The hedge bushes are worth more than your car.  Why does anyone really need a home this big?
We Only Care Because:  Haters gonna' hate.